Released in 2017, the Old Growth print quickly became one of our best-selling prints ever. It's easy to see why; a photo-real shot of a gorgeous old growth grove, captured by photographer Jeremy Koreski from well above the canopy at the height of spring offered a new perspective on one of Rumpl fans' favorite outdoor playgrounds.
For the sequel, we re-enlisted the help of Jeremy to retrace his steps to the same old growth forest deep in the backwoods of British Columbia. This time around, though, we traded a sunny spring day for a cold, snowy winter morning. To get the shot, Jeremy needed a clear day immediately after a recent snowfall. When a short window of favorable conditions opened up in the dead of winter in 2018, we scrambled to take advantage. Armed with the GPS metadata from the original shot, Jeremy and his helicopter pilot geared up, bundled up, and took off for the backcountry. Watch the video below to follow their journey.
The resulting shot perfectly compliments the original Old Growth print. This snowy sequel is the perfect winter print; cold & toasty all in one. Whether you're pairing it up with your original Old Growth print, or this is your first in the series, this blanket will keep you warm long after the snow melts off these trees. This print is available in limited quantities, so get yours now.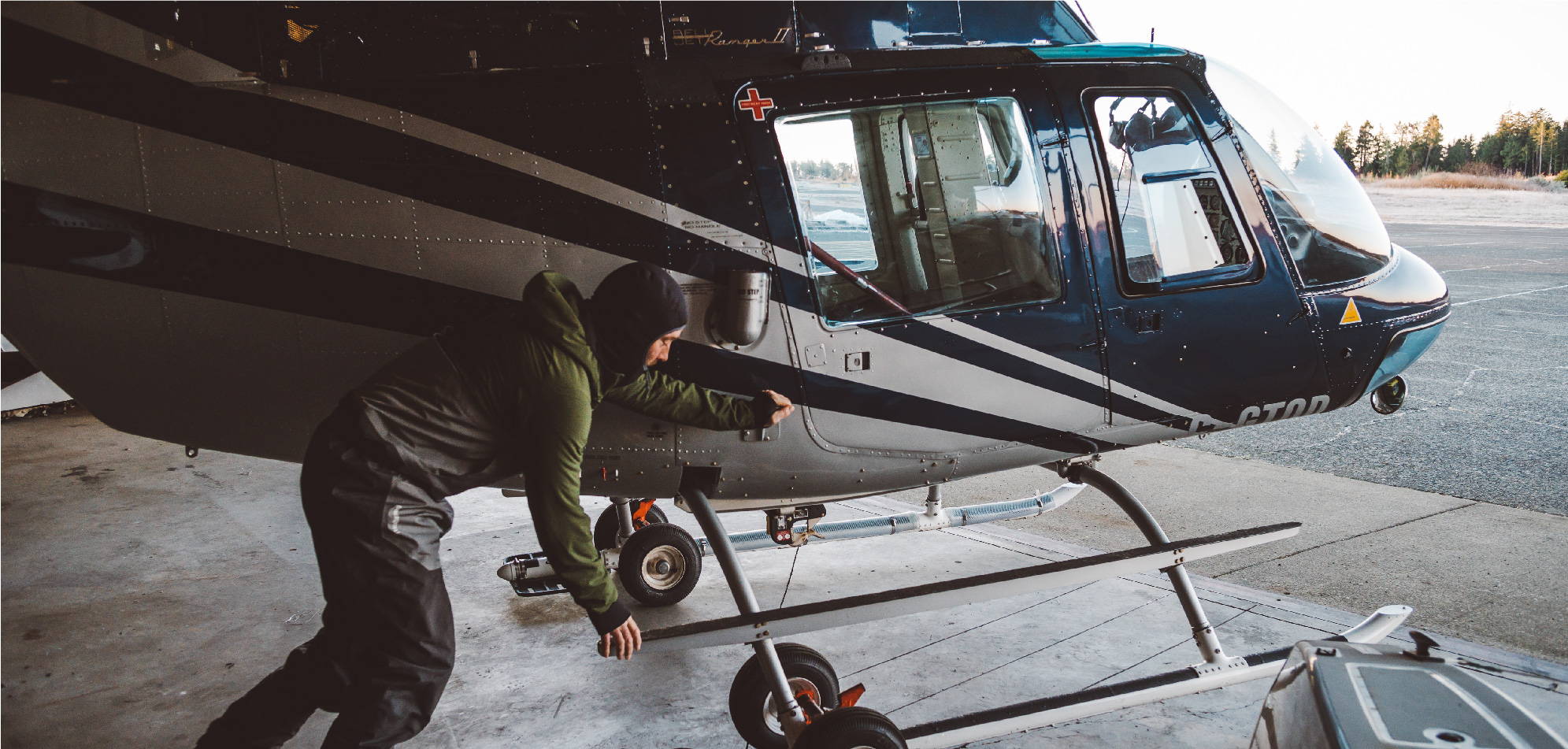 This print doesn't just look good, it does good, too. As a member of 1% For The Planet, we work to protect habitats like this out-of-the-way backcountry grove. One of the organizations we're proud to support through 1% is the Raincoast Conservation Foundation; a team of scientists and conservationists working to protect the land, water, and wildlife of coastal British Columbia. Learn more about the foundation here.